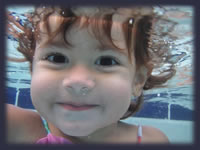 The Child Development Project is a research initiative of the Bard College Psychology program. The CDP is led by Dr. Sarah Dunphy-Lelii, a developmental psychologist and faculty with Bard's Psychology program. Our project is located in Preston Hall on the beautiful Bard College Campus.
Our research team is dedicated to learning about children, whether they are typically-developing or children with special needs. Our research explores the way that children's thinking changes over the first 6 years of their lives. Our work is made possible through the generous financial support of Bard College and the participation of our community. We extend a warm welcome to families interested in taking part.
We are seeking families with children under the age of 6 to participate in our studies. If your child has special needs and is under the age of 12, please let us know - we would love to include your
child in our projects as well! Contact us if you want to take part in this exciting project!